The Ultimate Guide to Finding the Best Atlanta, Ga. Property Managers
Investing in rental property is an excellent strategy for building wealth and achieving financial independence. However, it can be challenging to do everything that needs to be done for success by yourself.
That's why most successful investors turn to professional property management companies specializing in helping landlords manage their properties. However, not all property managers deliver what you need for long-term profitability! The question then becomes, "how do I find the best company to care for my properties and tenants?"
Keep reading to learn about some of the issues an Atlanta property manager deals with, so you don't have to. Plus, we'll walk through what to look for when it's time to hire a property management company for your rental properties.
Finding and Keeping Tenants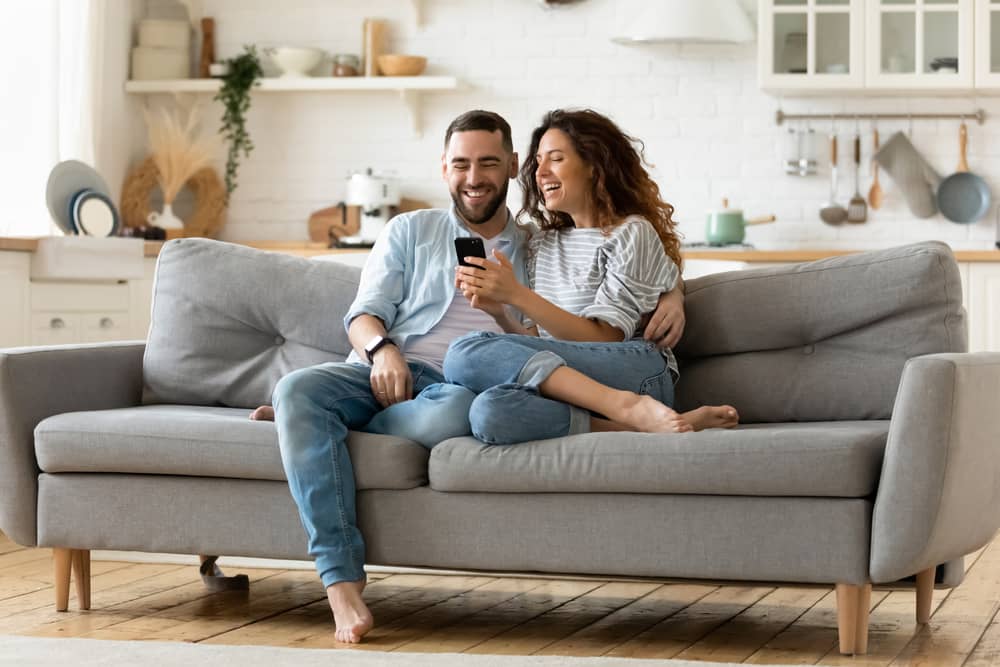 Real estate investors are in this business to get a return on their investments and generate long-term wealth. To do that, it's critical to keep quality renters who pay the rent on time every month and take care of the property as you would.
The best property management companies have a standard tenant screening process to find quality tenants for you. Once an ideal tenant signs a lease agreement, the property management company then applies expert strategies to keep those renters happy and avoid one of the hidden costs that affect ROI: long vacancy times.
To reduce tenant turnover and vacancy times, a property management company has a plan in place that includes:
Contacting renters early to try and get them to sign another lease
When renters don't renew, property managers communicate with them about the date for move-out
Conducting a walk-through to see what kind of renovations or repairs the property needs before a new tenant can move in
Schedule contractors to conduct the make-ready process
These steps can go a long way in keeping rental properties filled with tenants to provide a continuous income stream for property owners!
Dealing with Tenant Issues
Another item an Atlanta property management company can take off a property owner's plate is dealing with tenant issues. Even with an excellent screening process, sometimes good tenants can become challenging mid-lease. Not having to deal with bad tenants is one of the best reasons to partner with a professional rental management company!
Difficult Tenants
A professional property management company acts as a buffer between a difficult tenant and the property owner. Property managers are skilled at staying professional and following the lease when renters break the rules or don't pay rent on time.
Professional Tenants
The term "professional tenants" can be misleading. These are not ideal tenants. In fact, just the opposite. Professional tenants are skilled at getting around lease terms. They ask for additional time to pay rent, concession on security deposits or late fees, and try to pay rent in cash. However, because they are very good at appearing to be good tenants, they often slip through a screening process and move into a rental.
Dealing with professional tenants requires a professional property manager. One of the best Atlanta, Georgia property management companies has experience identifying professional tenants and keeping them out of your rentals. If you suspect you're already dealing with a professional, the right property manager can help you handle the issue legally and efficiently.
Property Management Companies Handle Day-to-Day Activities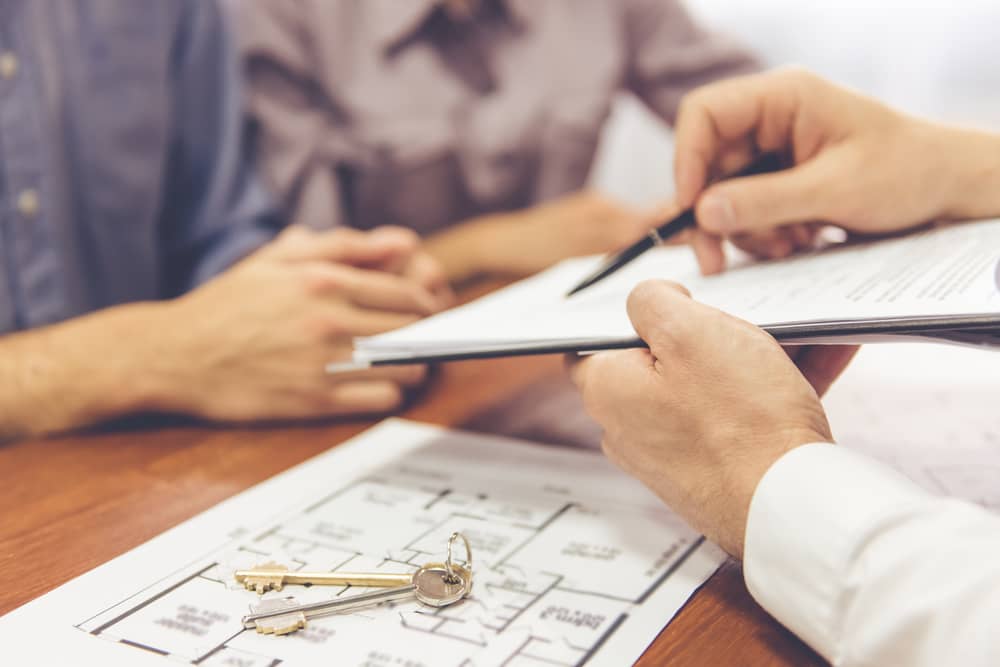 Some of the wealthiest people in the world accumulated their wealth from real estate investing. Most investors, however, are small business owners trying to earn a steady stream of income as a path to financial freedom or a comfortable retirement. Often, property owners don't have time to deal with the day-to-day issues of managing rental units for profitability.
Maintenance and Repairs
One of the primary mistakes do-it-yourself landlords make is trying to DIY maintenance and repairs when a professional is needed. While you are probably very good at many things, many landlords either don't have the skills for basic maintenance requests or don't have the time. Either way, it's a good idea to allow an Atlanta property management company to care for your rental property.
Partnering with a professional management company is like hiring a professional maintenance staff without having to pay full-time salaries to build your own maintenance team. They can also use their network of licensed professionals to get the job done for electrical, plumbing, HVAC, and other work that requires certifications to keep properties safe and operating legally.
Understanding Laws and Regulations
Another time-consuming element of property management is knowing the federal, state, and local laws that govern the landlord-tenant relationship. For instance, some tenants with specific disabilities may ask for a reasonable accommodation modification to the rental property. Providing reasonable accommodation for a renter with a disability is required by law. However, not every request is "reasonable." Property owners that partner with a rental management company have a resource to handle requests appropriately.
Benefits of a Property Manager
We've already discussed some ways that the best property management company Atlanta offers can save you time, but let's talk about a few areas where investors can benefit from the support of a property manager!
Help Grow Your Portfolio
The goal of many real estate investors is to increase their portfolios—but there is more to it than simply buying another rental house and hoping for the same return.
A good investor knows that they need experience, a thorough knowledge of the market, and the capability to help right here in Atlanta, Georgia. Owners benefit from professional experience, strategies, and processes to manage a larger portfolio of properties and maximize their income.
Market Properties
If you want better tenants for your Metro Atlanta properties, you need a property manager that can create a marketing strategy for you. Choosing the best property managers means you benefit from professional property listings to find good tenants and reduce vacancies.
The best property managers understand the local market and what renters want in a rental. Effective marketing also involves creating a listing that includes:
An optimal rental price for the market
Professional-quality photos
Information about the community that highlights the best features
Working with a top Metro Atlanta property management company boosts marketing efforts to reduce vacancy periods and increase ROIs.
Handle Maintenance Requests
A company delivering residential property management services also provides a maintenance staff to take care of any routine maintenance requests. Renters want homes that have an easy-to-reach maintenance staff. Renters know that if anything goes wrong, they can reach the maintenance team and receive a prompt response. Property managers also deliver year-round preventative maintenance services to keep properties in excellent condition and prevent potential problems.
The best Metro Atlanta property managers have a network of vetted contractors, which means you won't have to deal with any serious repairs or vendors that don't deliver the work you need.
Do I Really Need a Property Management Company?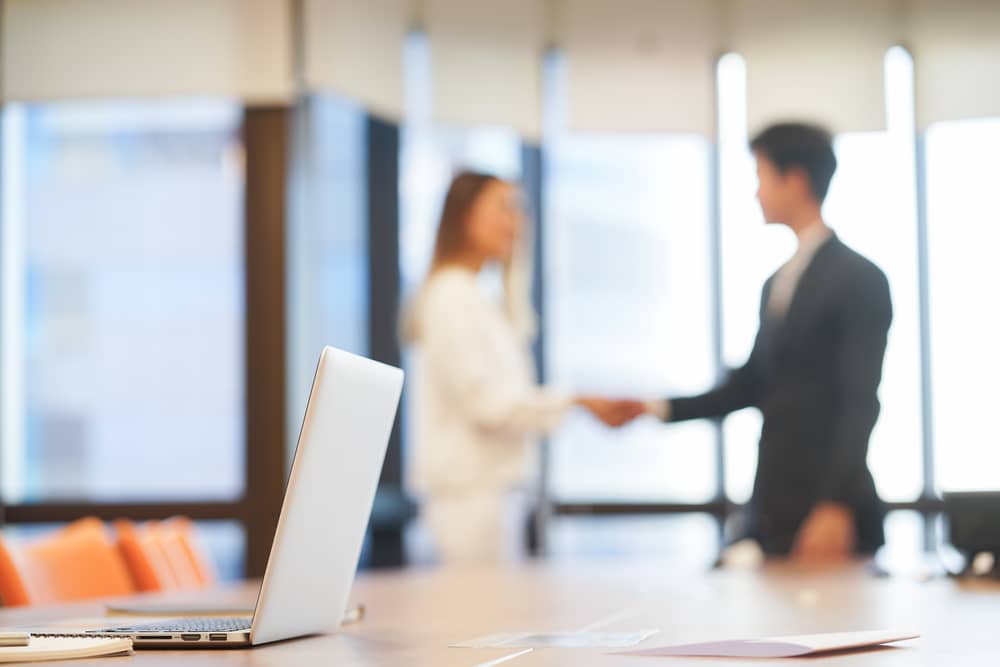 With these benefits in mind, you still may be wondering if you need a property management company. While it can be tempting to self-manage rental units (especially if you only have one or two properties), most successful investors will tell you that the best success comes when partnering with professional property managers!
However, maybe a few more reasons why hiring a property manager is a good idea can help convince you that expert management is the best thing for your bottom line. Property managers:
Save you time by taking the daily tasks of dealing with a rental property off your plate
Help grow your portfolio
Support out-of-town investors who capitalize on the Atlanta market
Suppose you are an investor looking at Atlanta, Georgia real estate while living in another city, state, or country. It's important to partner with a local property manager that has experience with long-distance or international clients and understands overseas currency exchange rates, time zones, languages, and goals.
Owning several rental properties means more return on your investment but it also means more work! Professional property managers can help you grow your portfolio and take care of the day-to-day issues along the way—no matter where you are when you invest in Atlanta!
How Do I Know Which Property Management Company Is Right For Me?
So, you know you need a property manager. The next question is: how do you choose the right one? A property owner can ask a few questions to find the best company for their needs, including:
Do they seem professional? Do they have a professional-looking website? Does the staff dress professionally? Do they show up to appointments on time?
What services do they provide? Make sure they utilize the best technology to pay rent online and communicate with the tenants and property owners.
Do they have good references? What are people saying about the company in online reviews? Are other property owners excited about working with them?
The best residential property managers have high on-time collection rates for rental payments. They're not only the best at what they do, but they also have a passion for the real estate business helping property owners create a lasting legacy.
What About Costs?
The key to understanding property management costs is to look at what they do in return for their fees. The best companies collect rent, provide maintenance, conduct tenant screenings, market the property, help with move-in and move-out, and schedule contractors for renovations and repairs while investors experience better returns—despite the fees for services!
When comparing pricing, look for companies that offer flat fees and no surprises.
Find the Best Property Management Company Atlanta Offers!
We hope these insights help you understand the many benefits of professional property management! If you're interested in learning more about what to look for in a property manager, download our free resource, the "Guide to Finding the Best Atlanta Property Manager!" You can also reach out to our team to talk about how Compass Property Management can help with full-service property management.