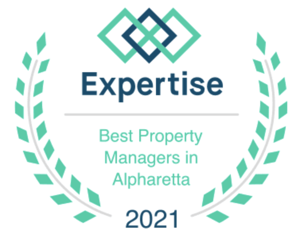 Expertise's goal is to connect people with the best local experts. They scored Alpharetta property managers on more than 25 variables across five categories - availability, qualifications, reputation, experience and professionalism. Compass Property Management ranked number 9 out of 21 companies.
Compass property management group featured as the multi-year winner of the best property management companies in Atlanta for 2019 and 2020!
Out of all 327 companies that were considered, we made the list for the Atlanta Area. Their decisions were made based on costs, customer rating, reliability, and experience.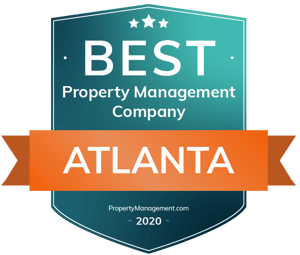 The Selection Criteria
"Our goal is to connect property owners with the best property management company to ensure your investments continue to flourish. We scored property management companies on over 30 different variables to provide you a hand-picked list of the best property management companies in the Atlanta, GA area."
Facilities Reviewed
Facilities Curated
Top Picks
Reputation
A history of great customer reviews and outstanding service
Credibility
Building customer confidence with licensing, accreditations, and awards.
Experience
Masters of their craft, based on years of practical experience and education.
Professionalism
Providing service with honesty, reliability, and respect.
Compass Property Management Group
404-445-7770
Compass Property Management Group brings over 40 years of combined experience to residential property management in the metro Atlanta area. The group aims to increase property desirability, enhance investment value, and maintain the financial success of client properties through their professional full-service solutions. Services provided include property marketing, rigorous tenant screening, rent collection, proactive and timely maintenance, property inspections, and detailed and accurate financial reports. The group embraces the latest technological solutions for efficient management and communications such as online account portals for tenants and owners as well as digital vacancy listings.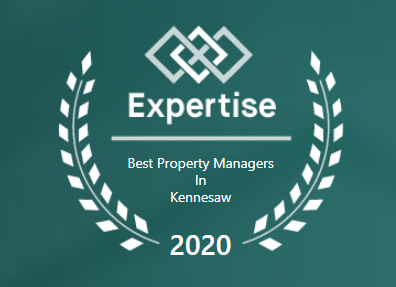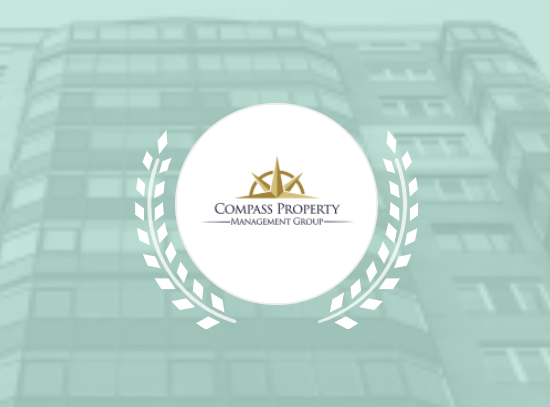 Compass Property Management Group
Compass property management Group has been managing single and multi family complexes across the Marietta area since 2013. Its realtors work to maintain the property's financial success, increase its desirability, and enhance its investment value. The property management team provides marketing, tenant screening, rent collection, maintenance, property inspection and financial reporting. The firm utilizes digital vacancy listings and online account portals to connect with clients.
Propertymanagement.com recognized compass property management as the best property management company in Atlanta.
Compass Property Management Group
Compass Property Management Group is a company that handles rent collection, maintenance, and other property management services for clients in Marietta, Georgia. With six years of industry experience, the company's services include tenant screening, property marketing, leasing turnovers, and general maintenance services. Compass provides clients with detailed monthly financial reports which include all expenses and earnings for each property. The firm was named the best property management company of 2019 by Propertymanagement.com.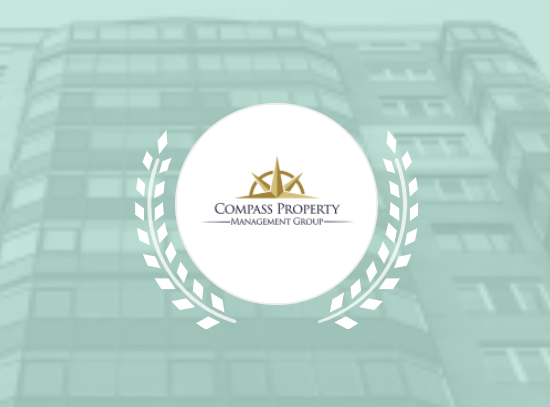 Our Track Record Speaks for Us
See what other investors have to say about our property management services and international expertise.
Sherie Phillips
Compass has been a really supportive management company. The move in process was great especially for it to be COVID. Everything was contact-less and professional. They stayed in communication with me and were very knowledgeable about everything. Even when I've had issues like losing my keys and needing locks changed, they've been supportive in the process and informative. So far a pleasurable experience living here!
A month ago
Ashona Husbands
During this time, moving seemed impossible until we found Compass Property Management. Special Shoutout to Jasmine who was our main point of contact and was amazing! We were able to self-tour our property and handle all of the leasing process virtually. The communication was quick, friendly, and very accessible. Any questions we had, they were answered with a sense of urgency and we loved that. We love our new place and feel excited to be with working with a company that is friendly, intentional, and accessible when need be. Thank you for everything!
2 Months Ago
Cory Rogers
We just moved into a Compass home a few months back and the process has really been painless. From the application to move in everything has been really straight forward and any questions we've had we were met with prompt and helpful responses. So far so good!!!
2 Months Ago
Tianna Chapman
Compass reality has been amazing especially trying to relocate during a pandemic. overall the process was very smooth and i want to specially thank Cree for helping me. so far it has been good.
A month ago
Nicolette Proby
I have been with compass property management group for many years and I have no complaints. From day one they have extended prompt customer service. They have always been available 24/7 to take care of issues that come up and remain very professional in speaking with tenants. I love the entire team.
2 Months ago
Michael King
I have been renting for 2 years. I am so very pleased with the Compass staff and excellent customer service they have provided. All of the staff are so understanding, prompt to respond and respectful of your well being. I would definitely refer anyone this company for their rental needs.
2 Months ago
Clove Bovee
Jasmine and coworkers have always been there for us, whatever our needs are. Great communication and stellar service. We've been with them now through two properties and over 5 years.
They also hire quality and efficient maintenance workers.
Keep up the great work.
2 Months ago
Brandon Fuller
I give Compass 5 stars. If you are looking for new properties this is the management company you wanna go with when you are looking for place to live in. I give a huge shoutout to Jasmine for my making the process smooth and easy. I love my new home and planning own living here for more years to come.
2 Months ago
Tamika Fulford
I have been with compass property management group for 5 years and they are the best! I love the entire team. Everyone is very friendly and helpful!
A month ago
Allexus Saar
The property we are residing in is such a cute home. It truly feels like home. We have been receiving help with any issues in a reasonable amount of time.
2 months ago