So, you have a property in the Atlanta area:
Perhaps it was a former home or a residence to call home while you conducted business here in Atlanta.
You find the time has come to move on from the property, and you're faced with the decision of what to do with it.
Should you sell it? Could you benefit more from the long-term income of turning your former home into a rental property?
Through our more than 40 years of combined real estate experience, we've learned that there's no right or wrong answer to that question—but it's a common question (and an excellent one).
Many property owners prefer to sell a former home and move on to their next adventure without paying. Other homeowners are open to the idea of becoming a rental property owner and the benefits of investment property income.
An important question to ask is, 'What's the best move you can make for YOUR needs?' A sale can be easier in certain situations, and becoming a rental property owner brings the potential of making rookie mistakes—without reliable, trustworthy help.
Before you decide on a sale or move to convert your property into a rental home, consider these insights from our experienced Metro Atlanta property management team.
When You Should Sell Your Former Home
In some cases, selling your property in Atlanta is clearly the best option. There are plenty of excellent reasons to sell a house, but make sure the conditions make good financial sense before putting your home on the market. When the following conditions apply, a sale will likely benefit your financial needs better than converting your spare home into an investment property.
When the Market Is Favorable
When Atlanta real estate swings in favor of the seller, putting your house up for sale is probably a smart idea.
In a seller's market

, available housing inventory is low. The market has more buyers than homes for sale, and buyers don't have a lot of room to negotiate on the price of a new house.
Sellers are often able to command the asking price (or more) for a home and sell quickly when the market is in their favor. As a property owner, it's always strategic to use this to your advantage!
You Don't Want Long-Term Income
Some homeowners want the immediate cash of a sale instead of income over time through a rental property when it's a better fit for their financial goals. If you need the income from a sale to put into your next home purchase—and smaller increments of income over time just isn't your style—it's probably best to sell your property and enjoy the profits now.
You're Ready to Move On
Turning your home into a rental means you're tied to the new rental property for as long as you keep it. As the property's owner, you're responsible for maintenance and paying the mortgage and taxes for the property—even once you transition to your new home. This sudden workload becomes readily apparent when you lack support from a dedicated and experienced Metro Atlanta property management company.
Carefully managing maintenance requests or seeking long-term renters alone can be too much to bear for a property owner who is moving across town—let alone out of state! Some homeowners are simply ready to move on if they relocate for work or decide to grow into a large home.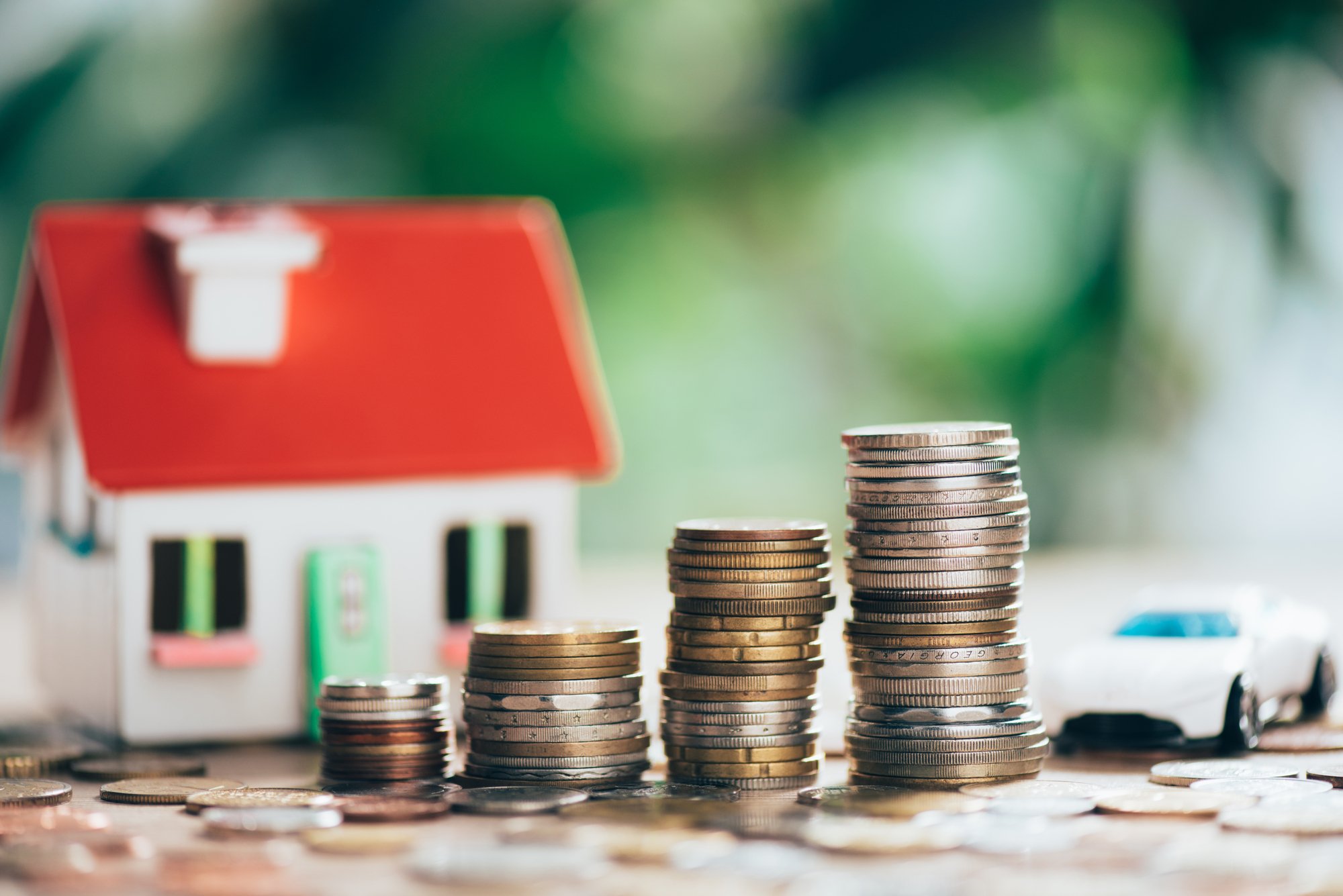 When You Should Consider a Rental Property
When is transforming your home into a rental home and becoming a property investor more beneficial to you? As a skilled provider of best-in-class property management services, we can tell you there are many excellent reasons to become a property investor—starting with the home you're leaving behind.
When the Market Isn't Ideal
The opposite of a seller's market is a buyer's market. When this happens, more homes are available for sale than buyers who need new homes. Buyers have more leverage to negotiate prices, and homeowners also suffer a loss when a sale becomes final.
In a buyer's market, keeping your home and generating long-term, monthly income is often a more profitable way to go. Even if you eventually sell the house, your home makes money as a rental while you wait for the Atlanta real estate market to improve and home prices to increase again. When the real estate market is down, the rental market in our area can be the right move!
You Want to Start a Portfolio
It only takes one rental property to start a real estate investment portfolio in the Atlanta area! When you already have a house, it's easy to start a new adventure with rental properties when you partner with professional Metro Atlanta property management services.
A property manager helps you determine the ideal rental rate for your property. They also handle every task required to generate income from your former home, including:
Complete turnkey service to make your home renter-friendly and competitive in the market

Finding high-quality renters

and smoothly managing rent collection
Always being on-call for maintenance and repairs
Delivering your income on time.
You can move on to your next home and enjoy a hands-free way to generate income from your new rental property. The right property manager implements an expert plan for worry-free results, backed by exceptional service.
Let Local Teams in the Atlanta Area Help You Decide
It's always wise to seek expert insight when deciding what to do with a house you no longer need. Compass Property Management Group can analyze your property's potential and provide guidance about your most profitable options in the Atlanta market. If you decide to turn your home into a rental, we're here to help.
Our Metro Atlanta property management team understands the importance of providing the highest level of economic value while delivering best-in-class service. If you're not sure what to do with your home, contact us for our FREE research-driven rental analysis!
There's no obligation to explore the long-term income you could enjoy from your home before trying to manage the stress and taxes of a sale.