Author: Alex Delaney
Code Enforcement is an arm of the county government that enforces the housing code, graffiti ordinances, and/or Commercial Maintenance and Industrial Code. Every county and/or city in Georgia maintains a code enforcement division which has the authority to enter residences and examine for violations of the Georgia code.
If your property receives a code enforcement violation, it must be handled quickly to avoid a court hearing and fines. Fines can range from $100 to $1000 per offense, meaning that if the Code Enforcement Officer cites your property for 8 violations, you could face up to $8,000 in fines and still be required to bring the property into compliance.
The majority of the code violations we see at Compass are due to landscaping during vacancies and tenant complaints. Landscaping violations are dealt with quickly and never reach the court stage. As soon as we get the notice, we contact the issuing officer and let them know we are dealing with the issue.
Tenants will contact Code Enforcement about lingering repair issues, such as leaking roofs, mold, unstable flooring and rodent infestations. These are more sensitive violations and are often issued when a tenant's repair requests are denied. Code Enforcement often makes a list of the issues and forwards them to us. Some of the issues are disputable and we contact Code Enforcement to argue the necessity of repair. Others can be egregious and must be resolved to avoid court and expensive fines.
If your property receives a court notice, we will meet with the officer prior to court and try to resolve the issue. Officers often check the property the day before the court hearing to see if the work has been done. If so, the case is usually dismissed. If not, a fine will be issued.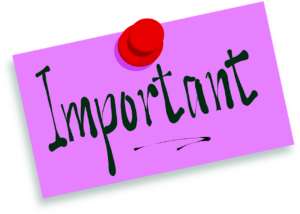 What you can expect: If the violation is minor, for example: landscaping issues on a vacant property, you will not receive notice. All vacant properties are subject to a rotating landscaping order. They are usually handled before reaching violation level. If not, they are dealt with immediately.
If the violation is major, you will have already received a maintenance request to resolve the issue. Once we receive a violation, we notify owners that the repairs must be made to avoid fines. We will do everything in our power to bring the property into compliance before a court summons is issued.
If the property is not brought into compliance prior to a court date, we will provide representation. But again, we must bring the property into compliance prior to the court date to avoid costly fines and to protect the integrity of your property.