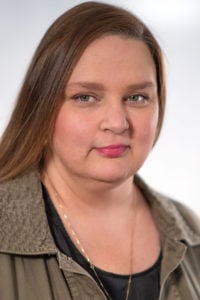 Born and raised in West Virginia, Renee spent her childhood following her father, a general contractor, while he worked on properties of all types and sizes. The knowledge she gained at a young age allowed her to become successful later in life. After studying at West Virginia University, she moved to Pittsburgh, Pennsylvania and began working in the telecommunications industry. She then married into the military and took an active role in the USMC Family Readiness Program.
Her experience in telecommunications became the backbone for her knowledge and experience in customer service. Renee spent the coming years focusing on client relationships and making sure their needs, wants, and expectations are met with top-notch service and dedication.
You will most likely interact with Renee when you are interested in using our services at Compass to manage your investments. She strives to get to know you on a personal level so she can understand your needs and offer the services that will benefit you the best. She has worked in property management for over 7 years and has worked hard to perfect her skills in many aspects of the business.
She spends her free time with her family and they can usually be found watching sports of all kinds. While she has favorite a team, her all-time favorite athlete is her son who is currently playing college football at a Division I university.
To learn more about us, visit our website at ​https://www.compasspropertymanager.com/​.