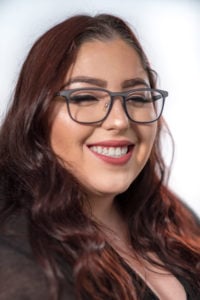 Jasmine spends most of her day working one-on-one with new tenants and owners. She enjoys being able to get to know our new clients and help them join the Compass Property Management Group family.
She is always refining her skills by continual education and training to make sure every client has a worry-free, stress-free onboarding with Compass. Jasmine believes that Compass has been successful due to the employees always focusing on training and education.
Currently, she is working to obtain her real estate license for the State of Georgia and plans to become a real estate agent as her career in the industry progresses. After all of her hard work and studying, she likes to settle down and spend quality time with her family and pets.
To learn more about us, visit our website at ​https://www.compasspropertymanager.com/​.