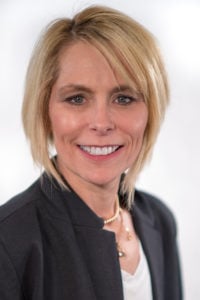 Theresa Mull, President of Compass Property Management Group, has managed over 4000 single family homes and multi-family complexes in her career. She is an active member of the National Association of Residential Property Managers, the Institute of Real Estate Management, and the National Association of Realtors. In March 2011, she was named to the Northeast Atlanta Metro Association of Realtors Million Dollar Club.
Theresa is passionate about the relationship she has with her clients and she is willing to do what it takes to build trust and respect among anyone she meets. When she is working with employees, owners, or tenants she always has their best interests in mind. She pushes herself and her co-workers to continually train and educate themselves in the latest trends, laws, and the economy to be able to steer the company in new directions that would make other property managers uncomfortable.
Before starting Compass Property Management Group, Theresa worked with people and cultures from around the world as a Purser & Port Agent in the cruise industry. The exposure she experienced from working around the world helped better her communication and business management skills. After leaving the cruise industry, she moved to Florida where she became a licensed real estate agent dealing in million dollar single family homes.
She continued her real estate career once she moved to Georgia and at that time saw a rising trend in clients who were interested in using real estate to expand their investment portfolios. Theresa used this knowledge to start a career in managing single family homes and eventually multi-family complexes.
Theresa is born and raised in the Bay Area of California and now shares her life with a lovely husband, two wonderful stepchildren, and her dog, ​Aerial​.
To learn more about Compass Property Management Group, visit our website at https://www.compasspropertymanager.com/​.