Author: Alex Delaney
Home warranties have their place in the property owner's toolbox. They cover the costs of unexpected systems repairs such as heating, cooling, plumbing and electrical. They cover most major appliances. They can even cover pools and hot tubs, although extras such as these are generally charged a higher premium.
Home warranties cost approximately $250 to $500 a year, more for specialty items such as hot tubs. In addition, you will be charged a service fee for each reported incident, usually between $50 and $100 per incident.
The Upside
If your property has aging appliances, an aging roof, or other outdated systems, a home warranty can help cover the costs of repair or replacement.
If something goes wrong, all you have to do is call and the home warranty program takes care of everything for you.
A home warranty can help close the deal if you are selling your property. Many prospects like the idea that any broken systems or appliances can be covered, avoiding extra expenses with a new home.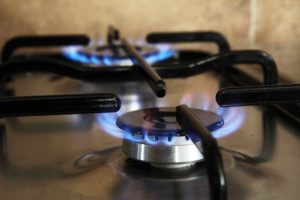 The Downside
Home warranty programs can be notoriously difficult to deal with. They are known for denying claims based on "pre-existing conditions" or insist that the appliance or system was not properly maintained. Even Consumer Reports says you should avoid these companies and put that warranty fee in the bank to save for needed repairs.
They chose what vendors you use. So if you have regular heating and air worker, you still have to use their vendor. In addition, you must be available for the vendor's schedule, not yours. This can create a nightmare for property managers trying to coordinate between a vendor and a tenant.
They decide whether to repair or replace. In most instances, they will repair and the system will probably fail again in the near future.
If your property is new, with all new appliances, most of your appliances and systems may be under warranty, negating the need for a home warranty.
If you purchased an appliance with a credit card, it is possible the credit card company will extend the warranty that came with the appliance.
If you do decide to purchase a home warranty, do your research. Some companies do try to provide a valuable service, while others will use any excuse to avoid paying a claim. Check the online reviews for each company you are considering. Read the full contract and know what you are signing and paying for.