Author: Alex Delaney
Managing rental property can be quite the balancing act. In addition to getting properties ready to rent, managing quality control, preparing marketing, finding tenants and keeping them happy, you must also be aware of federal, state, and local laws regarding rental property to ensure you don't run into trouble that can cost thousands in fines.
One of the many things Compass Property Management Group takes very seriously is staying on top of the various rental laws. Our staff regularly review the laws and we belong to organizations that alert us to any changes in the law, as well as assist in advocating for changes that improve owner security and fighting laws that put owners at risk.
Below is a short summary of the legal issues that impact our owners the most. We have more in depth blogs regarding specific legal issues on our website at compassrent.com. We will continue posting other comprehensive legal blogs in the near future. So make sure you check back with us.
Federal Law Requirements:
Federal requirements are limited, leaving much guidance to individual states. However, they specifically require that owners disclose any knowledge of lead-based paint; that landlords do not discriminate during applications on the basis of race, color, national origin, religion, sex, age, familial status, or physical or mental disabilities; that tenant leases do not end when a property is sold in foreclosure; and that Military Service Members are given special consideration before filing eviction and during the eviction process. Violation of these requirements can subject an owner to expensive litigation and financial damages.
In addition, Federal law requires that Section 8 tenants cannot be terminated except for serious or repeated violations of the terms and conditions of the lease, for violation of applicable Federal, State, or local law, or for other good cause. When there are applicable violations, there are specific requirements that must be followed when initiating an eviction for tenants under section 8.
Georgia Law Requirements:
Landlords are required to keep properties in a safe, habitable condition and ensure there are no defects that threaten the health or safety of tenants, specifically defects that can lead to a fire hazard, accidents, or other calamities. Properties must have adequate ventilation, be sanitary, and cannot be in disrepair or with structural defects. Landlords are required to make repairs, abide by the lease and provide smoke detectors on all floors but the attic.
Landlords must exercise ordinary care in keeping the property safe for tenants and to prevent foreseeable third party criminal attacks on tenants. If landlord is made aware of a safety issue and does not address it the landlord could be liable if someone is injured as a result of the danger.
Unless stated in the lease landlords may only access a rented property if an emergency situation arises, there is potential damage to the property, or to fix a dangerous situation. For purposes of showing the property, the landlord must still have permission unless stated in the lease.
Move out inspections must be conducted within 3 days of move out, or within a reasonable time after the landlord discovers the property vacant. Landlord must provide a list of damages, estimated cost of damages and must sign the statement or specify a list of items.
Deposits must be returned within 30 days. If damages are held against the deposit, the tenant must be given notice, within 30 days, of damages, the estimated cost of repair, and the amount of the deposit that will be returned. Security deposits must be held in an escrow account and cannot be withheld if there was no pre move in inspection. If a forwarding address is not provided, the landlord shall send the statement and deposit to the property address. If it is returned, it becomes the landlord's property after 90 days.
If the deposit is not returned, the tenant can sue for the deposit and recoup interest on it, any attorney fees, and filing fees. If the property is managed, the landlord can be ordered to pay 3 times the deposit. No settlement statement is required when all of the deposit is held for past due rent. Other allowable deductions to the deposit are:: unpaid rent, late fees, unpaid pet fees, unpaid utilities specified in the lease as tenant responsibility, early termination fees and damages.
Landlords are not required to compensate tenants for damage to personal property, nor for temporary loss of use of a portion of the unit. Tenants should carry renter's insurance to protect their personal property.
Landlords are not required to provide appliances or tenant parking spots, unless noted in the lease. However, if an appliance is present at lease signing, the landlord is responsible for maintaining it in working condition.
Leases cannot be used to subvert the law. Georgia law specifically requires that leases do not weaken a tenant's rights. Leases must describe the property in detail to be valid beyond one year, but no longer than 5 years. If a tenant does not have a valid lease, he still has the same rights and responsibilities that he would with a lease and is still entitled to a 60 day notice before terminating the lease.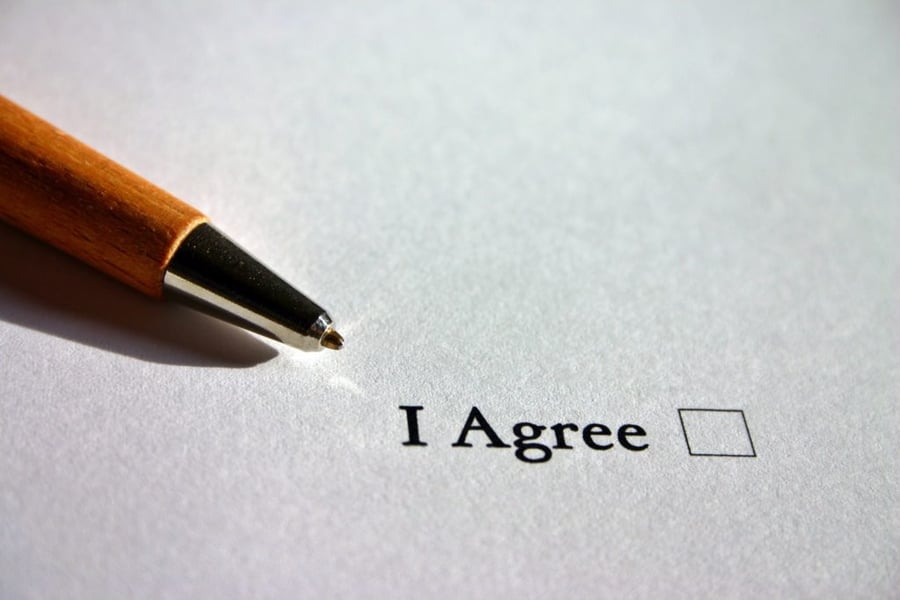 Georgia law requires a landlord, if asked, to answer truthfully about inhabitants (murders, child molesters, etc.), unless prohibited by law. The law further requires disclosure of any propensity for flooding on the property. If the property has flooded three times in the past five years, this notice must be in writing.
Tenants also have requirements, the biggest being that they are required to return the unit in the same condition as when they took possession, although they are not responsible for normal wear and tear.
Tenants are also responsible for pest control, although, in the case of an infestation, the landlord could be held accountable under local health and safety ordinances.
Code Enforcement is an arm of the county government that enforces housing codes. Enforcement officers have the authority to enter residences and check for violations. They may condemn a property, or issue citations for code violations.
If you receive a code violation, this is a serious matter and must be addressed quickly to avoid a hearing and potential fines which can range from $100 to $1000 per offense, meaning, if you are cited for 8 violations, you could be liable for up to $8,000 and still be required to bring the property into code.
The owner must receive notice of the violation and have an opportunity to be heard in court. The owner can be ordered to repair, vacate, close or demolish the property.
Common code violations include high grass and weeds, mold, badly chipped paint, sagging or damaged roof, or any other defect that render the property uninhabitable or a safety or liability concern. For more details, see our blog on Code Enforcement.
Evictions can be filed for non-payment of rent, failure to surrender the property at the end of the lease term, or breach of the lease. Prior to filing, a landlord must first demand, in writing, that the tenant vacate the premises. Once the tenant refuses to leave, the landlord can file for eviction. But the landlord may not force an eviction by changing locks, shutting off utilities, or removing the tenant's property.
If a tenant submits the amount of rent noted in the dispossessory warrant, within 7 days of the filing, the landlord is required to accept the funds, but only once in a 12 month period. If a tenant files an appeal to an eviction judgment, s/he must pay rent into the clerk's office and all action stops until the appeal is heard. However, a default judgment or a mediated agreement cannot be appealed.
To summarize, the legal issues facing landlords are complex. Found under Federal and state laws and county and city ordinances, there is a lot to delve through. Violations can acquire penalties in Federal Court, Superior Court and Magistrate Courts. Understanding the various violation potentials takes not only becoming knowledgeable in current law, but also keeping up on updated and newly created statutes. Rest assured, when your property is managed by a responsible management company, your investment is protected.