Author: Alex Delaney
In 1968, after years of attempts, Congress passed the Fair Housing Act in the wake of Martin Luther King Jr.'s assassination. It was quickly signed into law by President Johnson. Meant as a follow up to the Civil Rights Act of 1964, this law was intended to correct the practice of restricting where people of color could live, but created a broader statute by specifically prohibiting any advertisements that "state a preference, limitation or discrimination on the basis of race, color, religion, sex, handicap, familial status, or national origin."
Because of the Act, it is now illegal, based on the above classes, to refuse to rent or sell a home; to deny, falsely, that a property is available; to offer differing terms, conditions, or privileges; or to "steer" an applicant to a certain neighborhood or area, or away from a certain neighborhood or area. It is also prohibited to pressure or intimidate people in order to keep them from leasing a property.
Some advertisements use imagery for religious holidays, such as "Merry Christmas" or "Happy Easter", or make reference to Santa Claus or St. Valentine's Day. These do not constitute a violation of the act.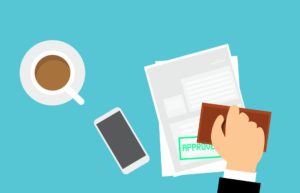 What Limitations Are Not Allowed
There should be no explicit limitations based on handicap, although advertisements that describe the property as a "third floor walk-up", or as providing a jogging or walking path are permissible. It is also permissible to use descriptions of wheelchair ramps, or other assistance aids that are present, as long as they do not limit who can apply.
Familial status prohibitions include no limitations on the number or ages of children, and do not allow preferences for adults, couples or singles, although juvenile offenders can be excluded. Advertisements that state a preference for, or limitation based on sex, such as "no single women" will fall under the Act, but terms such as "master bedroom" will not. Neither will other commonly used terms, such as "mother-in-law suite" or "bachelor apartment" as these are seen as descriptions, not prohibitions.
What Limitations Are Allowed
Limitations are allowed when it comes to behavior, such as "non-smoking" or "sober" and, although the Act specifically prohibits discrimination against those with impairments such as drug, or alcohol addictions, it does allow landlords to refuse a rental property to those who actively use controlled substances and those with disabilities who pose a "significant danger to others", or "substantial physical damage to the property of others," unless the dangers can be reduced significantly through reasonable accommodation.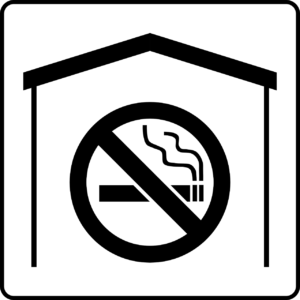 Speaking of "reasonable accommodations", the Act does require that landlords change, or adjust rules, practices or services that could help a person with a disability to have equal access without imposing extra charges or deposits to the person. For example, if tenants are required to pay their rent at the office, but a tenant has a physical or mental disability that makes travel difficult, the landlord is required to come up with an alternative accommodation such as allowing another person pay their rent, or allow them to mail it. If a property has a "no pets" rule, but a tenant receives assistance from a service animal, the landlord must make accommodations for that animal.
There are exceptions to the "reasonable accommodations" rule. If a person with a disability requires a hallway to be widened for his wheelchair, this could "impose an undue financial and administrative burden" on the landlord or substantially alter the property. These kinds of exceptions may still incur a hearing, and will be heard on a case by case basis so it is best to try to meet the need in an alternate way, such as finding another unit that may fit the person's needs. In fact, if an alternate is available that would fit the person's needs, the landlord is obligated to provide it.
If "reasonable accommodations" are followed, and a person with a disability causes damage, such as an assistance animal that chews on a doorframe, the landlord may charge the tenant for the costs of repairing the damage as long as it is standard practice to charge tenants for any damage they cause.
The Fair Housing Act has made tremendous strides in allowing tenants to decide where to live. While many landlords in this day and age have no intentions of discriminating against classes of people, there are still parts of the law that may ensnare well meaning landlords. For this reason, it is important to be aware of the laws that govern landlord tenant relationships. Short of that, make sure that your property is managed by a company that educates its workers on landlord tenant legal issues.