Author: Sylvia Leong
There's something about the fall that brings us back into a nostalgic, cozy sentiment. It's almost like being a child again because it's that pure joy of looking forward to this time of the year.
Leaves change colors.
The weather drops in degrees.
Yummy tea or hot chocolate is in our mugs.
The Halloween movies are playing on the screen.
The pumpkin patch is filled with laughter and orange everywhere.
These are all things that epitomize autumn! Our home is where we feel the most comfortable and cozy. Some will admit, decorating for fall is one of the best ways to get in the festive mood. Here are ways you can incorporate fall into your home.
Incorporate Different Colors
Copper: This is a great way to add warmth to your home, especially in the kitchen! Copper pots and pans are really gorgeous and classic in an antique way. Whether it's the shiny and pinker copper or the rusty, earthy kind, it's a great accent for fall. A cool way to hunt for some nice copper pieces would be to visit an antique store or thrift store. For newer pieces, stores these days carry many copper items because it's a trendy color.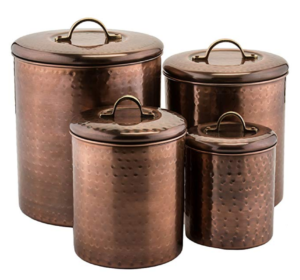 Old Dutch Canister Set, Amazon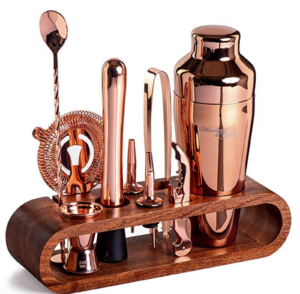 10 Piece Bar Set, Amazon
Fall Leaf Colors: Think of all the colors that leaves change to. Take it further and think of different shades of those colors. The colors you should be considering are red, orange, yellow, and brown. This seems obvious, but you have to move away from traditional and basic colors. Gold, mustards, amber, rusty reds, etc. are great trendy colors. Other great colors for fall are caramels and different shades of brown.
Hopefully, this color palette we found on Pinterest will help you see different shades to incorporate.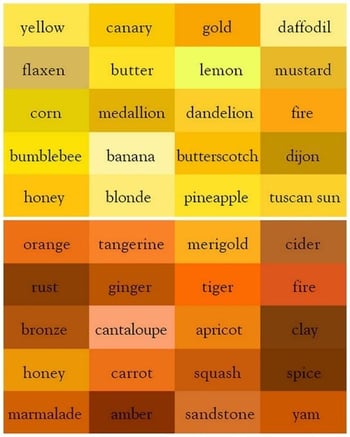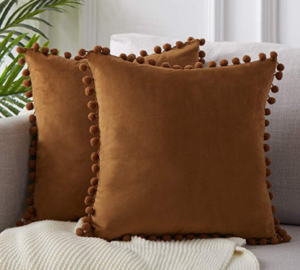 Velvet Pom Pom Pillow Covers, Amazon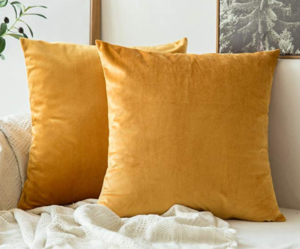 Velvet Throw Pillow Covers, Amazon
Incorporate Different Textures
Wood: This is a great fall element because it is associated with firewood and warmth. Adding wooden pieces to the home can add to all the other colors you choose. The lighter or darker wood is all up to you and what you envision! Wood is the best way to achieve a rustic farmhouse fall look if that is what you want.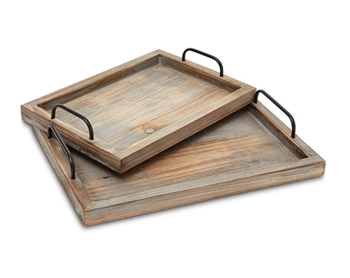 Decorative Wooden Tray, Amazon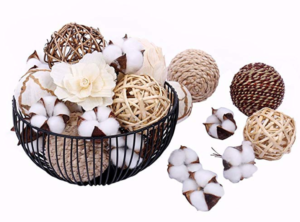 Assorted Decorative Spheres, Amazon
Woven/Flannel/Sweater: Anything that looks like fall clothing will give you the same feeling. There is a way to get too tacky with it so don't overdo it. Make it subtle!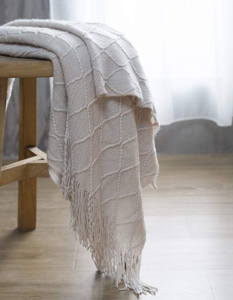 Beige Couch Throw, Amazon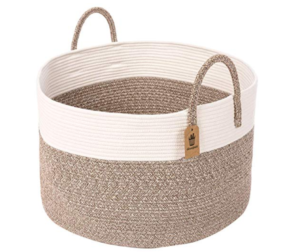 Woven Hamper Basket, Amazon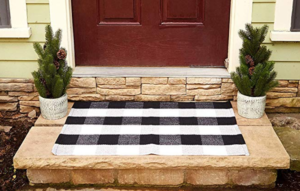 Flannel/Plaid Doormat, Amazon
Lastly, Candles Everywhere!
Candles are the best way to make it feel super warm and cozy in your home. Whether decorative candles or lovely fall-scented ones, candles are the way to create the most wonderful autumnal atmosphere!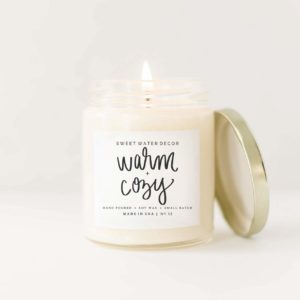 Warm and Cozy Essential Oils Candle, Amazon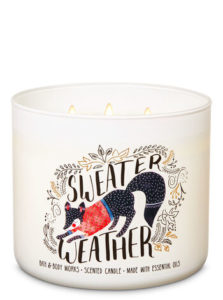 Sweater Weather Candle, Bath and Body Works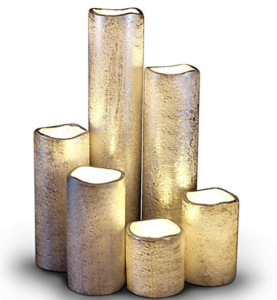 LED Silver Candles, Amazon
Happy fall, y'all!