Admire Nature in Lithonia, Georgia
Less than an hour from downtown Atlanta, to the east, the suburb of Lithonia can be found. With a population less than 5,000, the city offers a tranquil scenery for its residents, while being close enough to the larger Atlanta area to enjoy the benefits and amenities a big city brings. Lithonia is well known for its proximity to the Arabia Mountain National Heritage Area, which encompasses 40,000 acres and offers residents and visitors alike a beautiful nature preserve as well as access to view some rare plant species that grow in the area.

Given its location, there are a plethora of hikes that can be reached with just a short drive, making it an ideal location for those looking to be more active in nature. For those more inclined to enjoy activities like shopping, there is the Mall at Stonecrest, a 1.2 million square foot shopping area that totals more than 200 acres and holds over 120 stores and restaurants. The mall largely acts as a gathering place for the surrounding area, emphasizing community building and giving access to most anything for which a resident could want. These niceties, coupled with a low rental price sticker throughout the city make it no surprise that the vast majority of the residents elect to rent their home instead of purchasing.
Property Management in Lithonia
The bustling city of Lithonia is certainly a great location to own property. However, building a successful real estate investment is difficult without the help of a property management company. Taking on tasks such as property maintenance and marketing can not only be difficult, but also time consuming. The Compass Property Management group is a locally-experienced team of real estate figures who will help guide you in the right direction.

Our specialized team combines on-demand services and clever financial planning to create a service plan that will make your property thrive for years to come. Choose Compass to jumpstart returns from your rental property.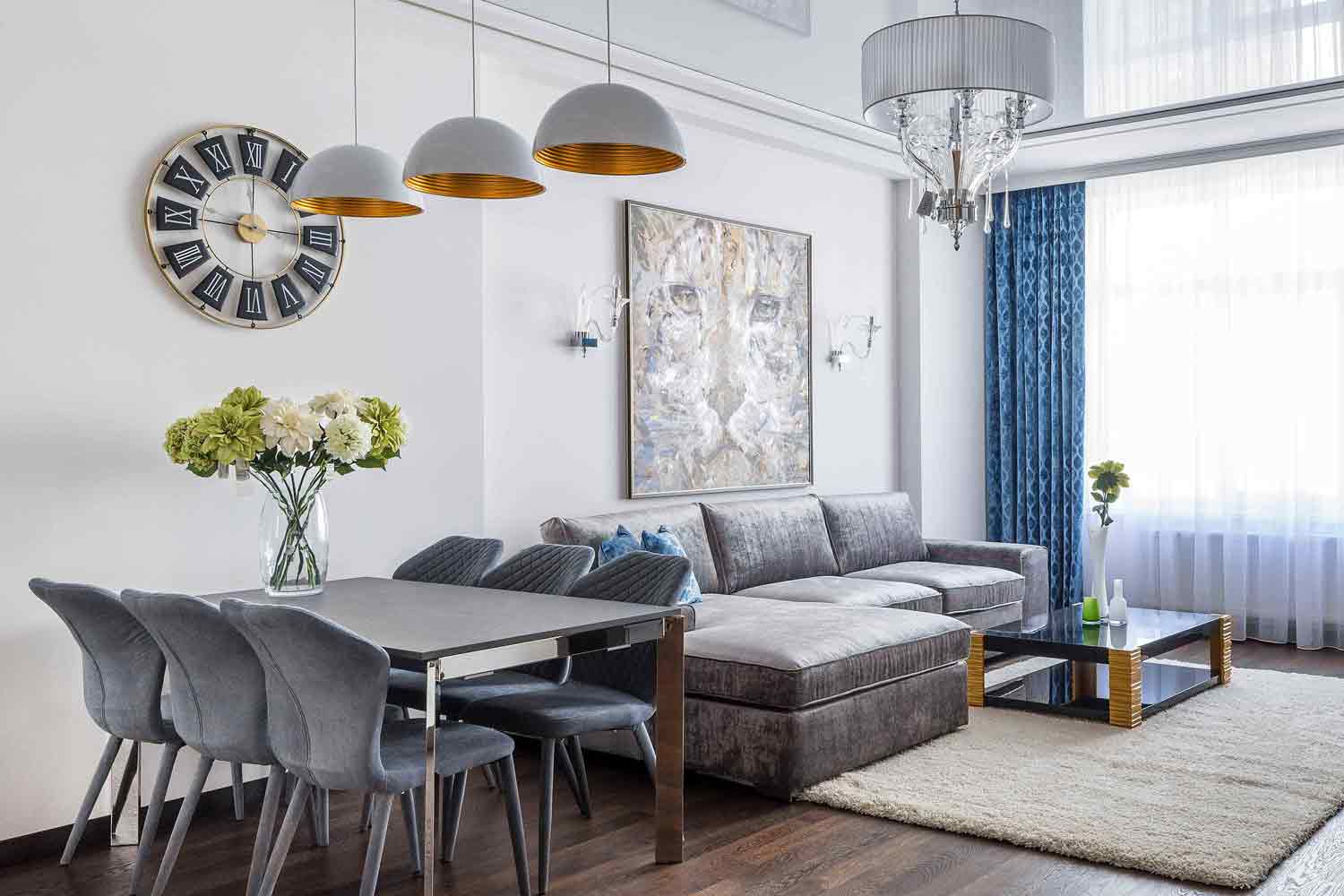 Lithonia's Local
Property Management Specialists
When it comes to rental homes, we're the best option out there.
Owning a rental home represents impressive earning potential for investors who know what they're doing. Unfortunately, many homeowners struggle to turn a profit or run themselves ragged trying to get results.
When home ownership turns into a burden, it's time to find a professional Lithonia property management team who can turn your rental around and make things easier for you.
At Compass, we provide solutions for homeowners across the Lithonia area. Our team of talented experts works tirelessly to keep your home meeting its performance benchmarks.
From single-family homeowners looking for a bit of support to investors with large portfolios, we're capable of meeting needs both big and small. Connect with us today to learn more!
Discover Our Services
Let the experts keep your Atlanta home operating efficiently. Our strategies increase desirability, enhance investment value, and maintain the financial success of your property.
Lengthy vacancies cause thousands in lost revenue. Say goodbye to stress with our team working for you. We aggressively publicize your listing & show your home.
Every application we receive undergoes rigorous screening, and we only place highly-qualified applicants. This approach helps us ensure your home is in the best hands.
Still chasing after late payments every month? Let our team take charge of your monthly billing needs. We collect funds for you, follow up as necessary, and impose late penalties.
A proactive approach to rental property maintenance is essential to preserving your income. We respond to maintenance requests quickly & make sure work is completed correctly.
Property inspections give us an opportunity to check on your home and renters. We verify that there are no hidden problems & that tenants are respecting the terms of their lease.
As our client, you enjoy detailed financial reports each month, which document all earnings and expenses for your home. Sign into your account at any time to take a look.
Why Choose the Compass Property Management Group?
We specialize in serving international investors looking to grow their portfolio in the Lithonia rental market. We make investing in Lithonia from abroad a worry-free experience with integrity at the heart of the property management services we offer.
Our Track Record Speaks for Us
See what other investors have to say about our property management services and international expertise.
Sherie Phillips
Compass has been a really supportive management company. The move in process was great especially for it to be COVID. Everything was contact-less and professional. They stayed in communication with me and were very knowledgeable about everything. Even when I've had issues like losing my keys and needing locks changed, they've been supportive in the process and informative. So far a pleasurable experience living here!
A month ago
Ashona Husbands
During this time, moving seemed impossible until we found Compass Property Management. Special Shoutout to Jasmine who was our main point of contact and was amazing! We were able to self-tour our property and handle all of the leasing process virtually. The communication was quick, friendly, and very accessible. Any questions we had, they were answered with a sense of urgency and we loved that. We love our new place and feel excited to be with working with a company that is friendly, intentional, and accessible when need be. Thank you for everything!
2 Months Ago
Cory Rogers
We just moved into a Compass home a few months back and the process has really been painless. From the application to move in everything has been really straight forward and any questions we've had we were met with prompt and helpful responses. So far so good!!!
2 Months Ago
Tianna Chapman
Compass reality has been amazing especially trying to relocate during a pandemic. overall the process was very smooth and i want to specially thank Cree for helping me. so far it has been good.
A month ago
Nicolette Proby
I have been with compass property management group for many years and I have no complaints. From day one they have extended prompt customer service. They have always been available 24/7 to take care of issues that come up and remain very professional in speaking with tenants. I love the entire team.
2 Months ago
Michael King
I have been renting for 2 years. I am so very pleased with the Compass staff and excellent customer service they have provided. All of the staff are so understanding, prompt to respond and respectful of your well being. I would definitely refer anyone this company for their rental needs.
2 Months ago
Clove Bovee
Jasmine and coworkers have always been there for us, whatever our needs are. Great communication and stellar service. We've been with them now through two properties and over 5 years.
They also hire quality and efficient maintenance workers.
Keep up the great work.
2 Months ago
Brandon Fuller
I give Compass 5 stars. If you are looking for new properties this is the management company you wanna go with when you are looking for place to live in. I give a huge shoutout to Jasmine for my making the process smooth and easy. I love my new home and planning own living here for more years to come.
2 Months ago
Tamika Fulford
I have been with compass property management group for 5 years and they are the best! I love the entire team. Everyone is very friendly and helpful!
A month ago
Allexus Saar
The property we are residing in is such a cute home. It truly feels like home. We have been receiving help with any issues in a reasonable amount of time.
2 months ago
How Much Will My Home Rent For?
Correctly pricing your rental property is crucial to maximize your portfolio's potential. Retain excellent renters longer and enjoy more income with the perfect price. Begin with a free, no-obligation rental analysis today.
Experts will review your property
Boost your
Profit